Here are my week 7 college football picks, and it's a very special edition of the weekly picks match-up between myself and Mauricio Rodriguez. We will feature more games than ever before, to give you a more complete preview of the college football weekend ahead. So let's jump right into the pick's.
Last Week's Record: 3-1
Overall Record: 21-11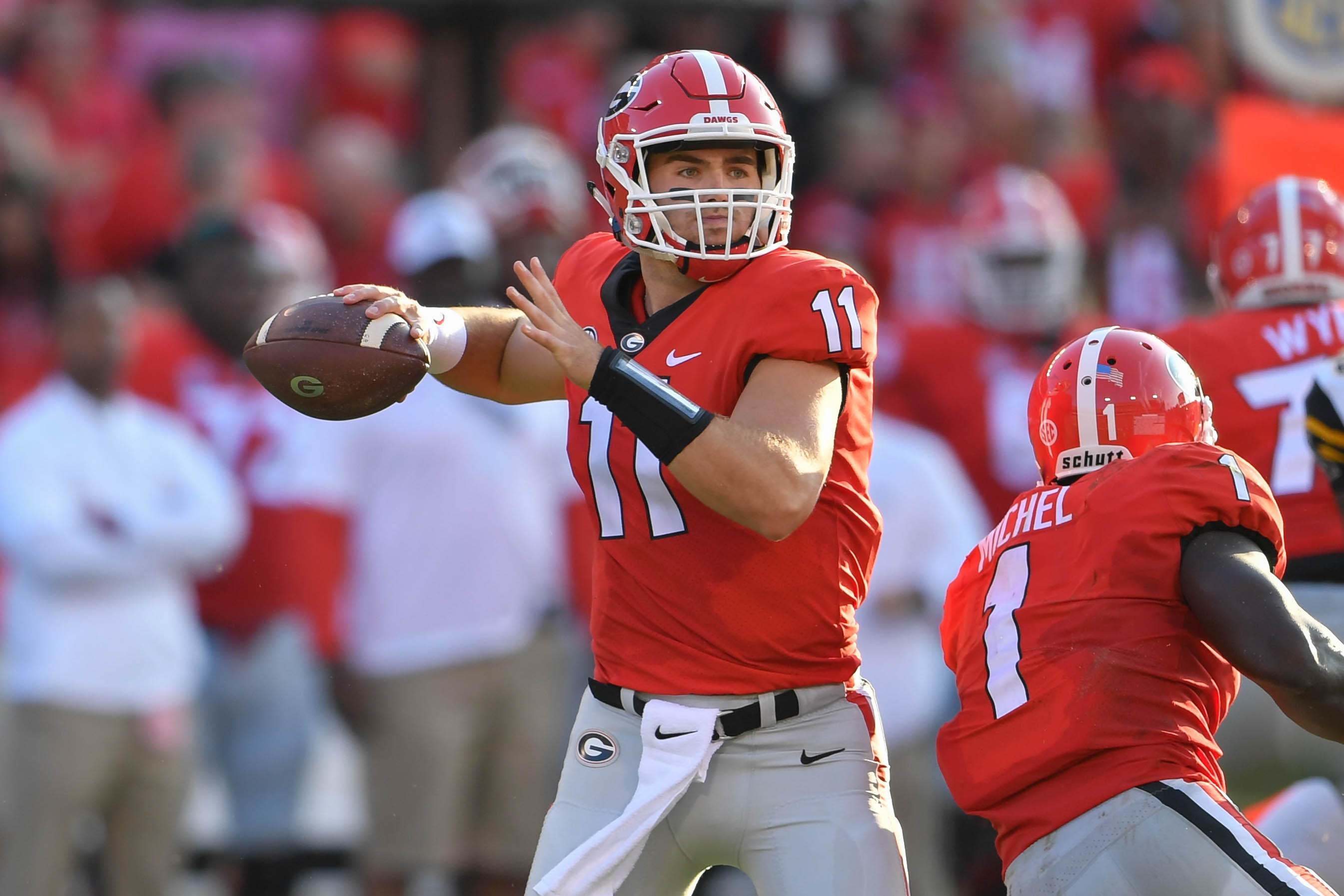 2 Georgia @ 13 LSU
For the second week in a row we have a heavy weight fight in the SEC as the Georgia Bulldogs travel to Baton Rouge for a night game in Death Valley against the LSU Tigers. Coach O's Tigers are coming off of a tough loss on the road to the Florida Gators. Now LSU seems to be a trendy pick in this one, and it's hard to believe given their number two overall ranking, but Georgia has been disrespected to this point by the national media. Which is absurd considering just how much talent they have. I like them to make another statement win and get a big road win in the SEC.
Winner: Georgia
Michigan State @ 8 Penn State 
Our second featured game sees Big 10 rivals link up in Happy Valley as the 8th ranked Penn State Nittany Lions host the Michigan State Spartans. Now normally you would expect a tight game between these two teams, but Sparty is reeling. Penn State needs a win and style points to help their standing the college football playoff rankings. With that in mind and the way the Spartans are playing, expect Trace McSorely and company to win big at home.
Winner: Penn State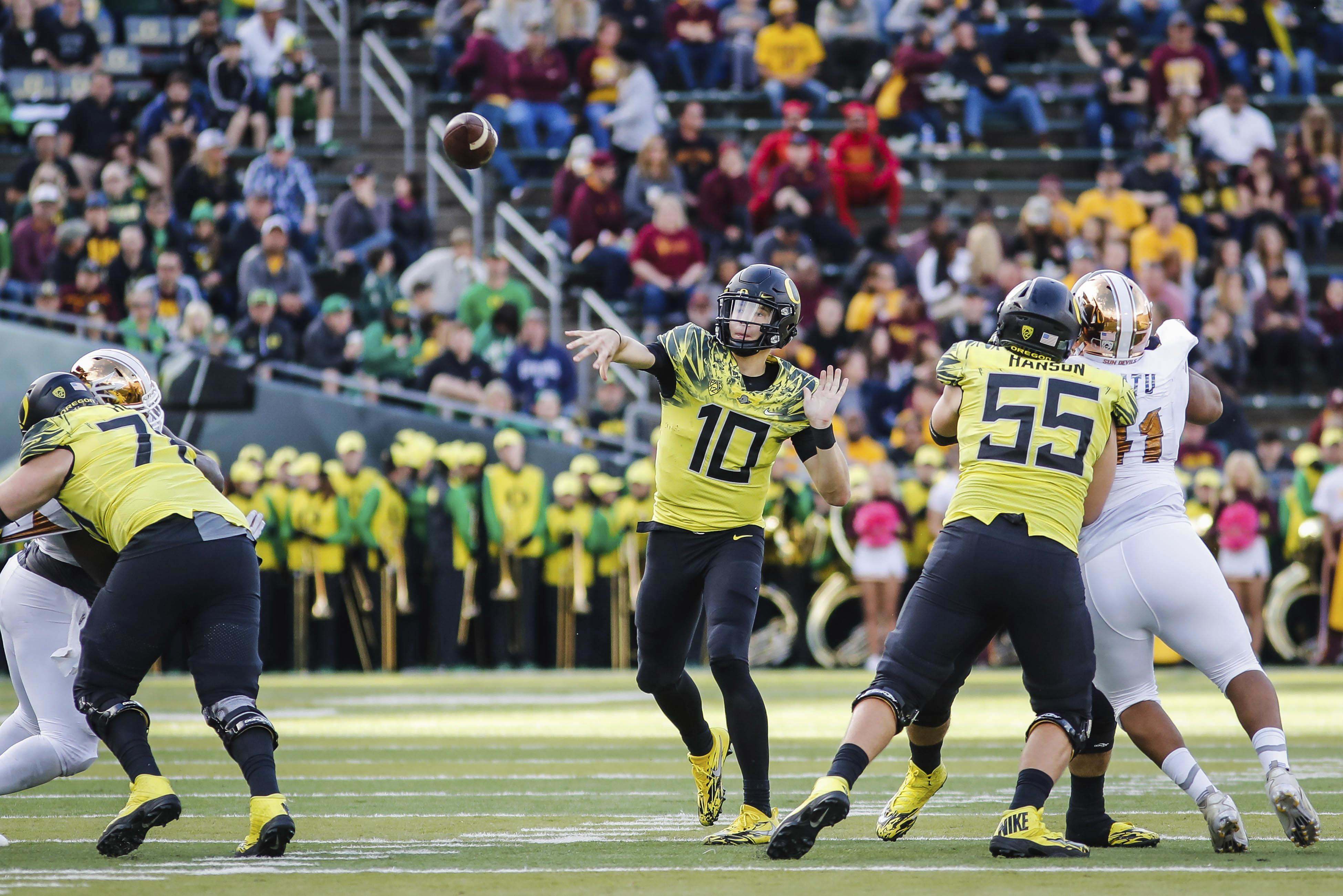 7 Washington @ 17 Oregon
Our third game sees the Pac 12's playoff hopes go on the line as Washington heads to Autzen Stadium to face one of the years breakout stars, Oregon Ducks quarterback Justin Herbert. Jake Browning and company have been known to fall short in games like this, so they have a lot riding on this one. As the team that probably has the best shot to represent the Pac 12 in the college football playoff, the conference probably needs a Washington win.
Oregon meanwhile should be undefeated after giving away their game against Stanford a few weeks back. Coming off a bye week and playing at home, I think Oregon finds away to win this one and move into the Pac 12 driver seat, getting them a shot at the Rose Bowl.
Winner: Oregon
15 Wisconsin @ 12 Michigan
Our final featured game is a Big 10 matchup under the lights with major implications for the national picture as the Wisconsin Badgers travel to the Big House to face the Michigan Wolverines. The winner maintains a shot at a Big 10 title and puts themselves on the fringes of the playoff picture. Both lost earlier in the year and really need this one badly.
This should be a physical battle between Michigan's defensive line led by Rahsaan Gary against Badger running back Jonathan Taylor and Wisconsin's offensive line. Jim Harbaugh really needs a win against a ranked opponent to get himself in better standing with the fan base. It should be really close, but I think Michigan finds away to win with Shea Patterson making the difference for the Wolverines.
Winner: Michigan
Bonus Pick's
19 Colorado @ USC
Winner: Colorado
10 UCF @ Memphis
Winner: UCF
6 West Virginia @ Iowa State
Winner: West Virginia
22 Texas A&M @ South Carolina
Winner: Texas A&M
Baylor @ 9 Texas
Winner: Texas