As we head into August the NHL offseason is at its most quiet point. The once scolding-hot stove is now ice cold barring the occasional rumor. But there was a lot of action that shook up the league at the start of the summer as teams did what they could to improve for next season.
Of course, moves like these are hard to evaluate until we actually see how the new faces perform in their new places. But some teams have certainly done some good business this summer. So with that in mind, here are a few winners of the offseason so far.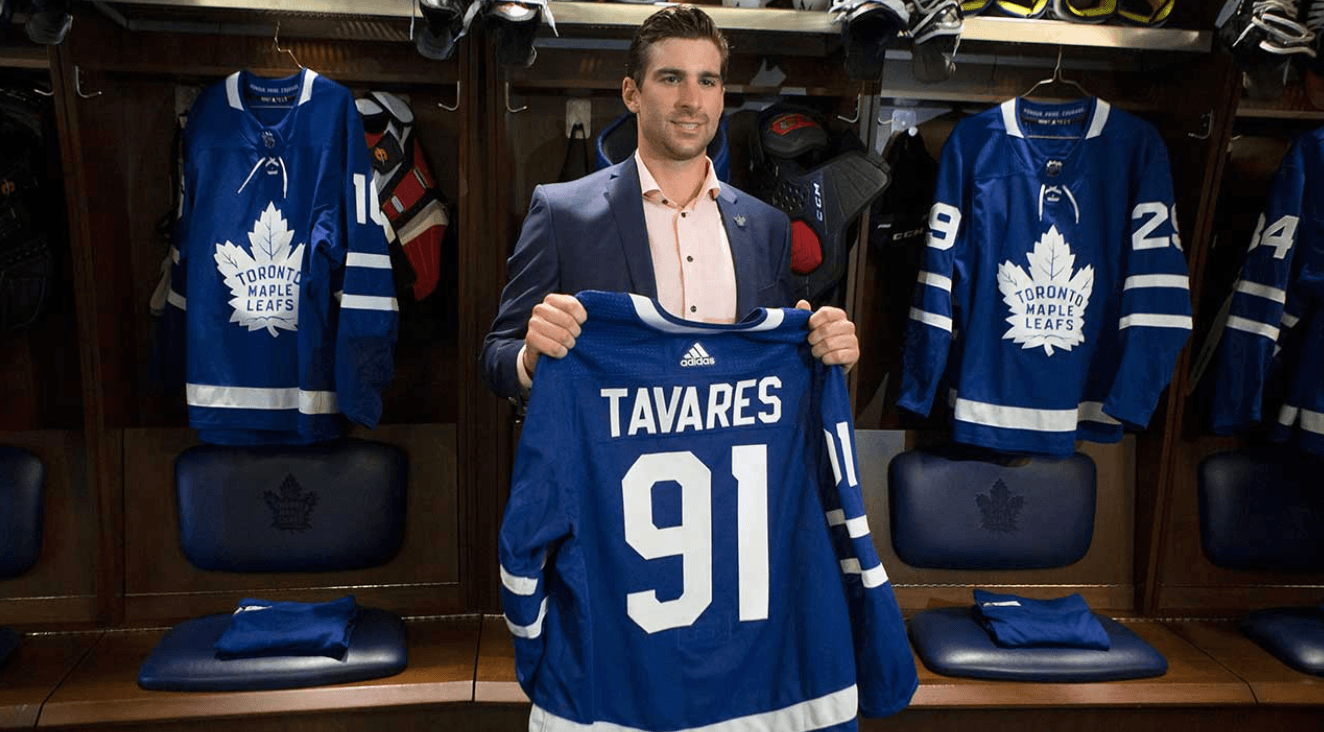 Toronto Maple Leafs
Our first winner of this offseason is the Toronto Maple Leafs, who landed the biggest fish of all from this free agent class. The Leafs signed super star Center John Tavares to a seven-year, $77-million contract. As he leaves the Islanders, Tavares brings a lot to the table in the "hockey capital of the world."
As one of the game's truly great players, number 91 gives the Leafs outstanding center depth as they now have Auston Matthews, Tavares, and Nazem Kadri down the middle. His ability to win face-offs, be reliable in his own defensive end, and be a force offensively helps to make the Leafs a viable threat in the east.
Tavares is expected to play on the Leafs' second line between Mitch Marner and Patrick Marleau. He should work wonders for both players, but in different ways. Tavares should help tee up Marleau to finish off chances, while also getting a lot out of Marner who needs a center like Tavares to thrive.
Here's a taste of what Leafs fans have to look forward to this year. The effort on this play alone is astounding and it really shows off Tavares' full range of ability.
Toronto still needs to add help on defense, but with Tavares coming on board they are a big winner this summer.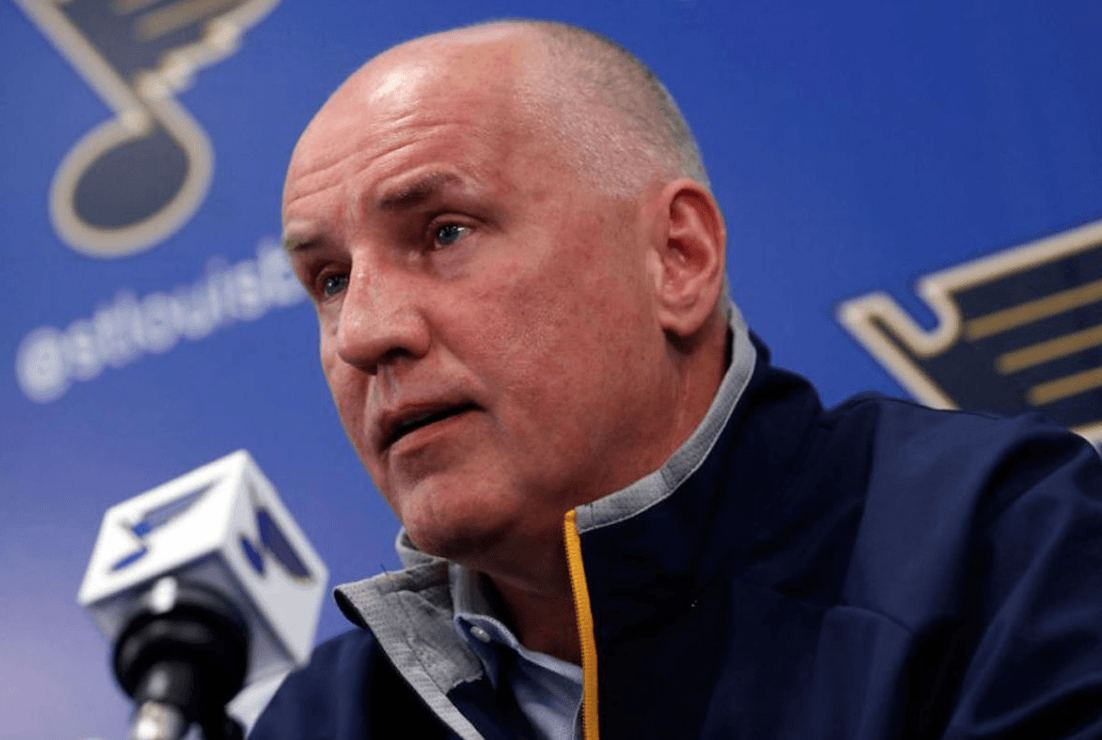 St. Louis Blues
Our second winner is the St. Louis Blues. The club in the gateway city is coming off of a disappointing season as they missed the playoffs by one point. GM Doug Armstrong, a somewhat unpopular figure in St. Louis, claimed he would be aggressive this offseason in an effort to improve the team. 
He certainly delivered on that as he got busy early on July 1st with a key free agent signing. That signing was Tyler Bozak, the free agent center from the Toronto Maple Leafs.
Bozak has become one of the better two-way centers in the league in recent years, something St. Louis desperately needed.
Going along with Bozak are free agent wingers Patrick Maroon, a native of St. Louis, and David Perron who is returning to the Blues for the third time in his career. Both should be useful in the middle of the lineup with their physicality and ability to finish in front of the net.
The Blues also signed backup Goaltender Chad Johnson, a smart addition to back up Jake Allen.
However, the biggest and most consequential move was a trade that came on the night of July 1st.
This deal saw the Blues acquire Center Ryan O'Reilly from the Buffalo Sabres for Vladimir Sobotka, Patrik Berglund, prospect Tage Thompson, and two draft picks. This was a big add for the Blues to continue to strengthen their center depth. O'Reilly, much like Bozak, is a very good two-way center who will add a lot to this lineup at both ends of the rink.
Here's one of O'Reilly's better solo efforts from two seasons ago with Buffalo… a nice touch from the seat of his pants.
It's been an impressive offseason in the mid-west as the Blues got help for their roster without trading key prospects like Jordan Kyrou and Robert Thomas.
All of these acquisitions will help them compete in a loaded central division and put them back in Stanley Cup competition.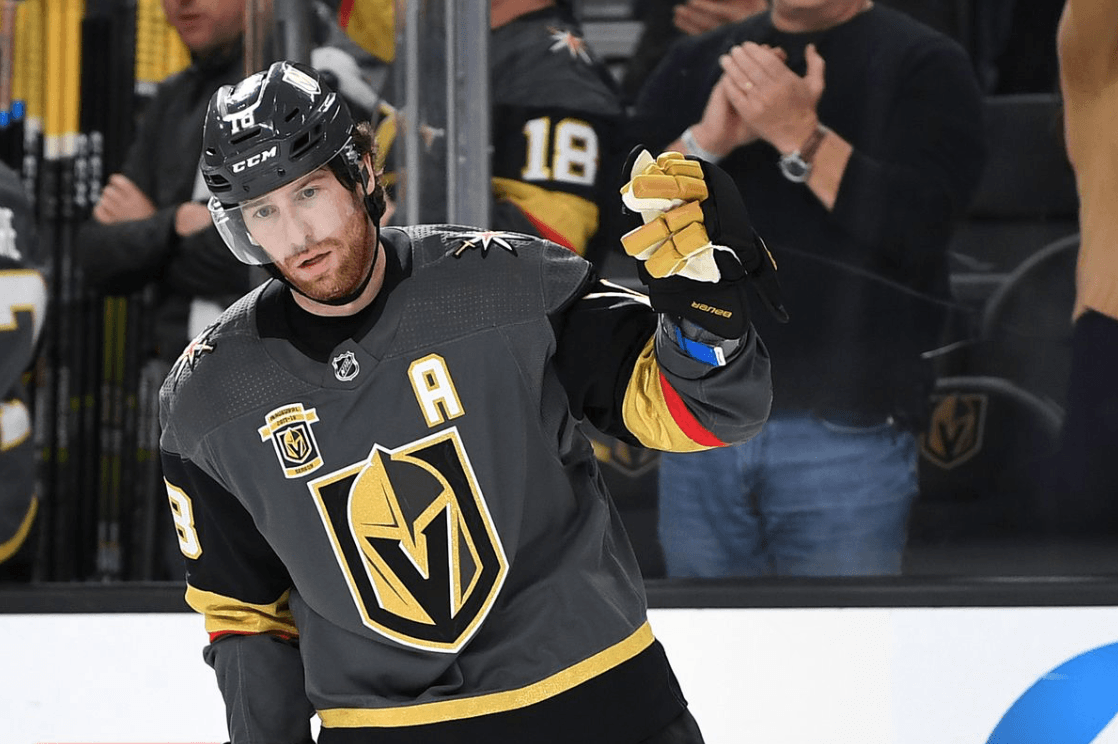 Calgary Flames
Much like the St. Louis Blues mentioned above, the Calgary Flames are coming off a disappointing season that saw them miss the playoffs. So their front office decided it was time to shake the club up and make some changes. 
It started with the Flames replacing previous head coach Glen Gulutzan with former Hurricanes Coach Bill Peters.
Peters brings a lot of experience to the team and hopefully some control over the locker room, as there have been several reports that last season was an ugly one behind the scenes. After getting the gig, Peters has gone to work bringing in some of his former Hurricane players.
The Flames made the first big trade of the offseason as they sent defenseman Dougie Hamilton, winger Micheal Ferland, and prospect Adam Fox to Carolina for blue liner Noah Hanifin and winger Elias Lindholm.
When breaking this deal down it's hard to say who may have gotten the better of it, but I think Calgary may very well have made a savvy move.
Hamilton is a top player but is rumored to be at the center of trouble in the Flames' dressing room, so maybe it's for the best the Flames moved on from him.
Hanifin is no slouch at the back and the talented Flames blue line may get more out of him.
Lindholm, meanwhile, is an upgrade on Ferland as he offers more speed and skill to the Flames' top-6 forward group.
Calgary's next big move came with the free agent signing of winger James "the real deal" Neal. In recent years Neal has become one of the NHL's most consistent goal scorers, something the Flames desperately need. He's the type of player who can score from anywhere on the ice, which should fit well with Johnny Gaudreau and Sean Monahan.
Here are Neal's goals from last season with Las Vegas, a little preview of whats to come in Alberta. Quite the impressive highlight reel, and it should feature a lot more red lights playing on the Flames top line.
With Neal and Lindholm rounding out the Flames' top-6, Calgary has a very skilled group of forwards. It's time for this team to get back on track. Neal himself said they are "on the verge of winning," and frankly, it's about time.
Stay tuned here at Slant Sports for part two of my offseason coverage as we highlight some of the clubs that have struggled this summer. As always, share your thoughts with me on twitter @PBPNick.